Beet is not really popular at home. Anyway, today I've decided to try a recipe from Julie Andrieux and it was delicious.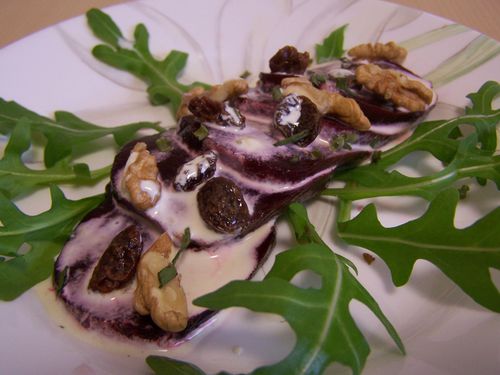 Ingredients :
3oz cream
1/2 Tablespoon lemon's juice
1 Tablespoon chervil
2oz walnuts chopped
1 Tablespoon mustard
1 pound beet cooked
A bunch of arugula
In a bowl, whisk together cream, lemon, mustard, salt and pepper.
Peel beets if necessary and slice them.
In a plate, place beet on a top of aragula. Lay on 1 tablespoon of sauce and stir walnuts and chervil.
Click here to see this recipe in French